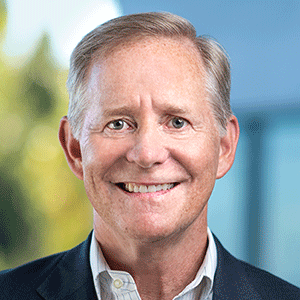 Photo of John Randall
John Randall

Executive Vice President
City National Bank
City National Bank
Connect with John
John R. Randall is executive vice president and chief credit officer of City National Bank. He's also a member of the bank's Executive Committee. John is responsible for City National's credit management and plays a critical role in the company's growth. In addition to leading a robust and responsive team, he implements a credit risk strategy aimed at facilitating growth and upholding the quality of the company's $32 billion loan portfolio.
With nearly 30 years of financial services experience, John has held credit and lending responsibilities for a wide array of industries, including commercial, industrial, real estate, healthcare and entertainment. Prior to joining City National, he served as an executive vice president and regional senior credit officer at Wells Fargo.
John earned his bachelor's degree from the University of Illinois and his master's degree in business administration from San Diego State University.