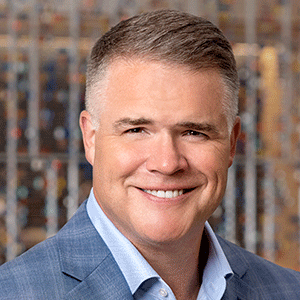 Photo of Michael Speaker
Michael Speaker

Executive Vice President
Connect with Michael
Michael Speaker is executive vice president, general counsel and corporate secretary of City National Bank. He oversees the Legal and Corporate Administrative Group, which includes corporate governance and legal services and counsel. He is also a member of the company's Operating Committee and Executive Council. In addition to his role at City National, Michael serves as general counsel for the intermediate holding company of Royal Bank of Canada's U.S. operations.
Michael joined City National in September 2019. He has deep experience leading teams of attorneys working in the financial services industry, as well as advising executives in the private sector and in government. Prior to joining City National, he served as deputy general counsel at Fifth Third Bancorp in Cincinnati, Ohio. In this role, he was responsible for the legal teams that supported the bank's business lines across commercial banking, private banking and credit. He also provided mergers and acquisitions advice, served as secretary and chief risk officer for five subsidiary boards of directors, and managed nearly 200 outside counsel relationships.
Earlier in his career, Michael served as deputy chief counsel at the U.S. Department of the Treasury, where he was head of the corporate legal department for the Office of Financial Stability. He negotiated Troubled Asset Relief Program investments in banks and other financial institutions. Active in financial regulatory affairs, he also assisted in drafting sections of the Dodd–Frank Wall Street Reform and Consumer Protection Act. Michael also prepared political appointees for congressional testimony. He began his career as an associate at McKee Nelson LLP and served as counsel for Ashurst LLP in Washington, D.C.
Michael is active in the community. He currently sits on the board of directors for the Library Foundation of Los Angeles and serves on the organization's investment committee.
Michael graduated from the University of Notre Dame with a major in government and the University of Virginia School of Law, where he earned his Juris Doctor.