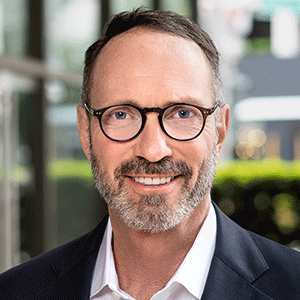 Photo of Price Sloan
Price Sloan

Executive Vice President
City National Bank
Connect with Price
Price Sloan is executive vice president and chief risk officer at City National Bank. He also serves on the company's Operating Committee and Executive Council and sits on RBC's Group Risk Management operating committee.
Price joined City National in May 2023 to enhance the company's risk management and regulatory compliance capabilities. He is responsible for overseeing City National's implementation and adherence to its risk management framework and related policies and programs.
Price has more than 35 years of risk management and legal experience and has been instrumental in leading several financial institutions' enterprise and operational risk programs. Most recently, he was at Wells Fargo, where he served as executive vice president, chief strategic enterprise risk officer and head of enterprise risk management.
Prior to Wells Fargo, Price held senior roles at TD Bank, where he was executive vice president and head of acquisition integration, as well as CEO of the TD Bank Intermediate Holding Company for U.S. operations. Prior to that, he was head of enterprise and operational risk management in Toronto. He also held several senior positions at Bank of America, including as chief risk officer for the EMEA region and chief operating officer of Global Investment Banking.
Price received both his bachelor's degree in finance and his law degree from the University of Missouri.