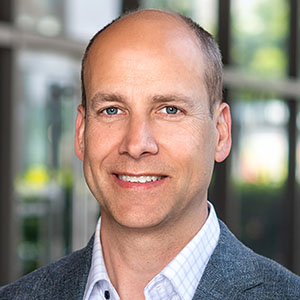 Photo of Eric Muench
Eric Muench

Executive Vice President
City National Bank
Connect with Eric
Eric Muench is executive vice president and chief information officer at City National Bank. He manages the company's Technology & Innovation team and serves on City National's Executive Council and Strategy & Planning committee.
Eric joined City National in May 2023 to provide strategic direction, change leadership and operational resiliency for the company's technology. He collaborates with City National's parent company, Royal Bank of Canada, to leverage best practices and shared technology services and to drive innovation for clients.
Eric has more than 30 years of IT experience, with most of his career spent at financial institutions including Fifth Third Bank, where he recently served as the chief information officer for Commercial Banking. Eric also held progressively senior roles at Citigroup, managing global cyber security governance and driving technology transformation across the consumer and institutional clients groups.
Eric has played a critical role in leading organizations of different sizes, scale and cultural norms across North America and around the world. He is a strong advocate for diversity, equity and inclusion, with a specific focus in supporting the development of women in technology.
Eric earned his Bachelor of Science in computer engineering technology from The University of Southern Mississippi.