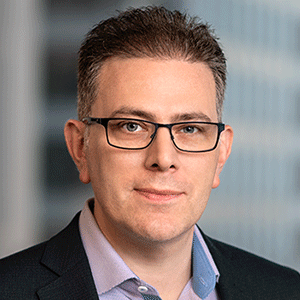 Photo of Mark Links
Mark Links

Executive Vice President
City National Bank
Connect with Mark
Mark Links is executive vice president and chief audit executive at City National Bank. He also serves as an observer on the company's Executive Council and Operating Committee. Mark reports to William Gerber, the chair of the City National Audit Committee, Emma Tsui, chief audit executive of RBC's U.S. Operations, and administratively to Kelly Coffey, chief executive officer of City National.
Mark joined City National in June 2023 to support the bank's audit function. In this role, he is responsible for delivering independent and objective audit assurance on governance, risk management and the control environment. 
Mark has nearly 30 years of experience and has held audit and risk management leadership roles at leading financial institutions in the U.S. He was most recently at Silicon Valley Bank where he spent a year developing the Enterprise Risk Management function. Prior to that, he was chief audit executive at CIT Bank where he led internal audit and Sarbanes-Oxley Act testing coverage. Prior to that, he built and led a team responsible for auditing the Corporate Risk function at Wells Fargo. He also worked at Royal Bank of Scotland where he led internal audit coverage for the U.S.
Mark attended Strathclyde University in Scotland, receiving his Bachelor of Laws degree and his Chartered Accountant qualification with the Institute of Chartered Accountants of England and Wales.