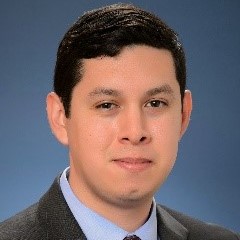 Photo of Steve Ramirez
Steve Ramirez

Vice President
Connect with Steve
By submitting this form you are authorizing City National Bank to: (1) contact you via phone and/or email; (2) send you emails for marketing purposes; and (3) collect and use your information according to the terms of our Privacy Policy.
Steve Ramirez is a Vice President and Relationship Manager with City National Bank's Food & Beverage Group. Based in Los Angeles, he works with City National's team of experts to provide cash flow, asset-based lending, real estate and equipment financing expertise to businesses in the food and beverage industry.
Mr. Ramirez has more than nine years of financial services experience and has covered the food and beverage industry for over five years. Prior to joining the Food & Beverage Group, he developed the Leveraged Lending Group in Commercial Banking as an Assistant Vice President and Credit Officer. He completed City National's formal credit training program with rotations in Specialty, Commercial, and Entertainment Banking.

Mr. Ramirez earned his bachelor's degree in applied economics and management from Cornell University. He also completed an undergraduate fellowship with Farm Credit East. Co-chair of the Los Angeles Chapter for the Cornell Alumni Admission Ambassadors Network and is a volunteer with Minds Matters Orange County.