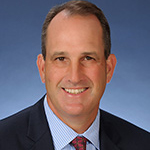 Photo of Mike Dallape
Mike Dallape

Managing Director
Northern California & Mountain/Midwest Region
City National Bank
Connect with Mike
By submitting this form you are authorizing City National Bank to: (1) contact you via phone and/or email; (2) send you emails for marketing purposes; and (3) collect and use your information according to the terms of our Privacy Policy.
Mike Dallape is a managing director with City National Bank's Food & Beverage Group. Based in San Francisco, he supports industry executives with creative financial solutions and industry intelligence. He and his team provide a full range of comprehensive cash flow and asset-backed debt products to Food & Beverage businesses and consumer focused Financial Sponsors throughout the country.
Mr. Dallape has more than 25 years of financial services experience. Prior to City National, he was a senior vice president with GE Capital's Food & Beverage Group.
Mr. Dallape earned his bachelor's degree from Boston College and is a member of the Commercial Finance Association's Northern California chapter. He volunteers with the Boys & Girls Club of San Francisco and coaches football and lacrosse with the San Francisco Police Activity League and the Schools of the Sacred Heart. He has served on the boards of the Haight Ashbury Free Clinic and Schools of the Sacred Heart San Francisco. He resides in San Francisco, California, with his wife and two sons.