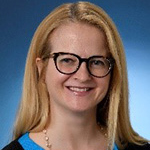 Photo of Jennifer Braasch
Jennifer Braasch

Food & Beverage
Managing Director
Midwest & Great Lakes Region
Connect with Jennifer
By submitting this form you are authorizing City National Bank to: (1) contact you via phone and/or email; (2) send you emails for marketing purposes; and (3) collect and use your information according to the terms of our Privacy Policy.
Jennifer Pricco Braasch is a managing director with City National Bank's Food & Beverage Group. Based in Milwaukee, she supports industry executives with creative financing solutions and industry intelligence. With City National's team of experts, she provides the bank's full suite of financial solutions to food and beverage businesses nationwide.
Ms. Braasch has over 20 years of financial services experience. Prior to joining City National, she served as a senior relationship manager for Wells Fargo's Food & Agribusiness group, and spent 15 years with GE Capital's Corporate Finance and Antares Capital groups, including four years as part of the Food & Beverage team.
Ms. Braasch earned her bachelor's degree from the University of Wisconsin and her Masters of Business Administration from the Kellogg School of Management at Northwestern University. She serves on the Executive Council for the Hunger Task Force and the Board of Directors for the Tosa Community Food Pantry.