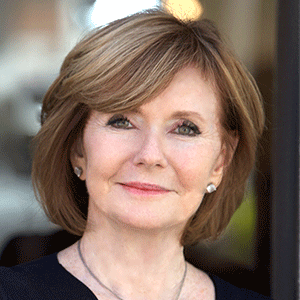 Photo of Martha Henderson
Martha Henderson

Executive Vice President
City National Bank
City National Bank
Connect with Martha
Martha Henderson is executive vice president and manager of Entertainment Banking at City National Bank. Martha, who joined the bank in 1983, has led Entertainment Banking for the past 38 years. She oversees a team of 250 entertainment banking professionals in Beverly Hills, New York, Nashville, Atlanta and Miami, and more than $9.8 billion in loans and $13.5 billion in deposits. She is also a member of the company's Strategy and Planning Committee and its Executive Committee.
Under her leadership, City National's Entertainment Banking has been recognized by the entertainment industry as the leader in providing personal financial services to business managers, talent agencies and entertainment law firms. She was recently named to The Wrap's ChangeMakers List, which celebrated women "who saved entertainment" in 2020. She also earned a spot on Variety's 2020 and 2019 Women's Impact Report, which recognizes the most important women in Hollywood. In 2017, she was profiled in Barron's as the most powerful banker in Hollywood. In 2016, Martha was named as one of Variety's Power of Women Impact honorees. In 2014 and 2015, Martha was honored as one the 50 most powerful executives in the industry by Billboard at the Women in Music Awards. In 2010, Martha was the only banker to have been named by Variety magazine to its list of the top 50 most influential women in the entertainment industry. In 2011, she was again recognized by Variety as one of the top dealmakers. 
Martha resides in Beverly Hills, CA, and is a native of the South Bay area. Martha serves on the boards of the Friends of The Saban Free Clinic and The Geffen Playhouse, where she was previously a co-chair. She also donates her time to Big Brothers Big Sisters of Greater Los Angeles, an organization that serves and mentors underprivileged youth, and received their Innovator Award in 2018, and is a longtime supporter of Project Angel Food, where she is a member of its Circle of Angels.