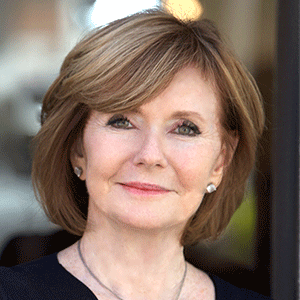 Photo of Martha Henderson
Martha Henderson

Vice Chairman
City National Bank
Connect with Martha
Martha Henderson is vice chairman of Entertainment Banking at City National Bank. She served as executive vice president of Entertainment Banking from 1983 to 2023 and led its strategic expansion into New York, Atlanta, Nashville and Miami. As vice chairman, Martha continues to play an important role in Entertainment Banking, specifically in its work with clients and on strategy.
Martha is widely known in the entertainment industry and is frequently recognized for her work and leadership. In 2022 and 2023, she made Billboard's "Power List," which recognizes the top executives shaping the music business. Billboard also recognized her in 2014, 2015, 2016 and 2018 in its "Women in Music" list of the most powerful women in the music industry. In 2016, 2019 and 2020, Variety recognized Martha in its "Women's Impact Report" of the most important women in Hollywood. Barron's profiled her as the most powerful banker in Hollywood in 2017 and called her "the Greta Garbo of private banking."
In 2021, Martha was named in the top teams of American Banker's "Most Powerful Women in Banking." She was also selected for The Wrap's "Changemakers" list, which celebrated the women "who saved entertainment" during the pandemic. 
Martha currently serves on the board of the Friends of The Saban Free Clinic, and she previously served as a board member and co-chair of The Geffen Playhouse. She volunteers her time with Big Brothers Big Sisters of Greater Los Angeles and received its Innovator Award in 2018. Martha is also a longtime supporter of Project Angel Food and is a member of its Circle of Angels.