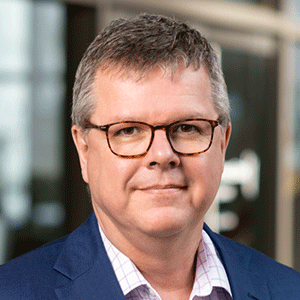 Photo of David Downie
David Downie

Executive Vice President
City National Bank
Connect with David
David Downie is executive vice president and chief risk officer of City National Bank. He also serves as Royal Bank of Canada's chief risk officer, USA. In these roles, David is responsible for the oversight and management of risk for City National and all of RBC's activities in the United States.
David is also a member of City National's Executive Council. He reports to City National CEO Kelly Coffey and RBC Chief Risk Officer Graeme Hepworth.
David has served as RBC's chief risk officer, USA, and has been an operating committee member for RBC's Group Risk Management since 2017. From 2018 to 2022, he was a member of City National's board of directors.
David joined RBC 25 years ago. In 2004, he was appointed managing director, Group Risk Management Credit, where he had global responsibility for analysis and approval for non-bank financial institutions and RBC subsidiaries. In June 2011, he moved to New York to lead the market risk oversight team for North America before taking on the role of chief risk officer, USA. Prior to joining RBC, David was an assistant professor of finance at University of Waterloo.
David earned both his doctorate and master's degree in finance from the University of British Columbia.