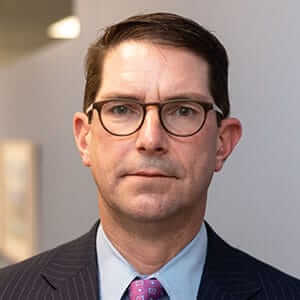 Photo of Chris Hartman
Chris Hartman

Senior Vice President, Private Banker
City National Bank
Chris is a Senior Vice President and Private Banker with City National Bank's Private Banking team in Washington, D.C. He offers clients over 23 years of comprehensive private banking and wealth management experience, and develops and manages high-net-worth and ultra-high-net-worth relationships by leveraging a team approach that brings together specialists in investments, insurance, financial planning, credit and banking, and trust and estate planning strategies. 
Prior to joining City National Bank, Chris served as an advisor and in various leadership capacities within SunTrust Private Wealth Management. Before working at SunTrust, Chris focused on the ultra-high-net-worth segment as a director at Citi Private Bank, and served in numerous consumer and commercial roles while at Bank of America and its predecessor, NationsBank. Chris has undergraduate degrees from the University of Virginia and a master's degree from George Mason University.

In his free time, Chris coaches youth sports, serves on the boards of the Alexandria (VA) Economic Development Partnership and the Alexandria Industrial Development Authority, and is a member of the Alexandria City Public Schools Long Range Planning Committee.

Check the background of this investment professional on FINRA's BrokerCheck
Brokerage services are provided by City National Securities, Inc., member FINRA / SIPC, a wholly owned broker/dealer subsidiary of City National Bank.