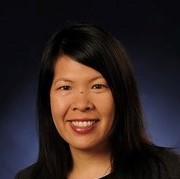 Photo of Jennifer Hwang
Jennifer Hwang

Senior Vice President
Connect with Jennifer
By submitting this form you are authorizing City National Bank to: (1) contact you via phone and/or email; (2) send you emails for marketing purposes; and (3) collect and use your information according to the terms of our Privacy Policy.
Jennifer Hwang is the group head of NCB Healthcare for City National Bank. Based in New York City, she leads the team that has relationship coverage for healthcare clients throughout the country.
Ms. Hwang has more than 25 years of financial services experience, predominantly focused on corporate clients in the healthcare industry. Prior to joining City National, she served as a team lead for U.S. Bank's technology division overseeing a national team, after having served as a Relationship Manager in the technology and healthcare divisions. She brings a breadth of coverage and strategic experience from previous roles at Morgan Stanley, American Express, Bank of America, and Citibank.

Ms. Hwang earned her bachelor's degree from Princeton University and her Master of Business Administration from Columbia University. She received her certificate from McKinsey's Asian Executive Leadership Development program and was recognized in 2021 as U.S. Bank's Working Mother of the year.