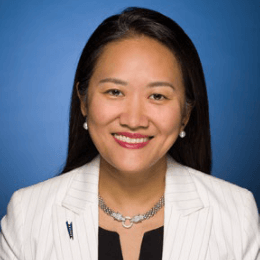 Photo of April Chan
April Chan

Senior Vice President
City National Bank
April Chan is the group head of National Corporate Banking - Diversified Industrials & Services for City National Bank.
Ms. Chan has more than 20 years of experience in client coverage, credit and leadership with top international banks as well as large U.S.-based banks. Previously, she served as executive vice president and head of credit products at BBVA USA to build out its nationwide large middle market and C&I expansion efforts. Most recently, Ms. Chan was a senior industrial coverage banker at BBVA's Corporate & Investment Banking unit. Prior to BBVA, she held various positions across CIB, capital market, private equity, and middle market at SunTrust, Mizuho, Regions Bank, and Wells Fargo.
Ms. Chan holds a Master of Business Administration from Vanderbilt University. She completed the Executive Leadership Management Program from University of Texas, Austin and earned a Bachelor of Law degree from Fu Jen University.