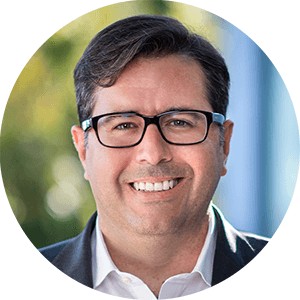 Photo of Marcelo Brutti
Marcelo Brutti

Executive Vice President
City National Bank
City National Bank
Connect with Marcelo
Marcelo Brutti is executive vice president and chief risk officer of City National Bank.
Marcelo designs, implements and leads the bank's risk management and compliance programs, which support business growth strategies and meet market and U.S. regulatory requirements.
Marcelo oversees the bank's Risk Management Division. He is a member of the company's Strategy and Planning Committee and its Executive Committee. He is also executive sponsor and chair of the company's Management Risk Committee, an advisory body to line and staff that, in conjunction with the Risk Committee of the Board of Directors, establishes and monitors the company's risk appetite. 
Marcelo has more than two decades of broad experience in the financial services industry. He has held positions at Santander Bank, TD Bank and Wells Fargo, and prior to joining City National, he served as chief risk officer at Hyundai Capital America.
Marcelo is an active member of the community and sits on the board of the Boys & Girls Club of Central Orange Coast. He is also an adjunct professor and advisory council member for George Mason University's chief risk officer program.
Marcelo graduated from Washington College in Maryland with a double major in business management and economics, and he received an MBA from Florida Atlantic University. He also holds a risk management and strategic decision certification from Stanford University.